In certain circumstances, such as when a recorder has been replaced or the the printer is in a 'Not Detected' state, it may be necessary to configure the drives within the Allegro. Please follow the procedure below to do so:
1) Open the 'Allegro Utilities' program (found in the 'Rimage' folder in the Start Menu):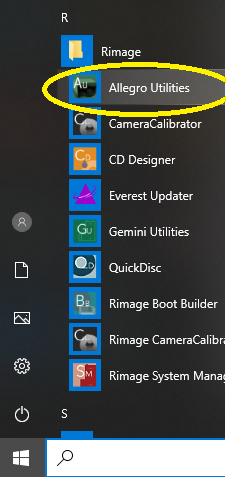 2) Select the 'Configure Drives in Autoloader' option: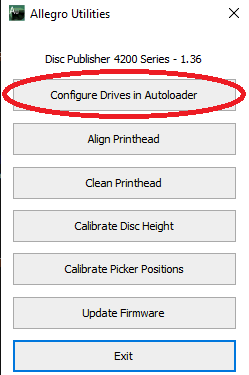 3) Use the 'Open/Close' buttons to determine the location of the Drives/Recorders, and set to 'Robotic Top' or 'Robotic Bottom' as appropriate: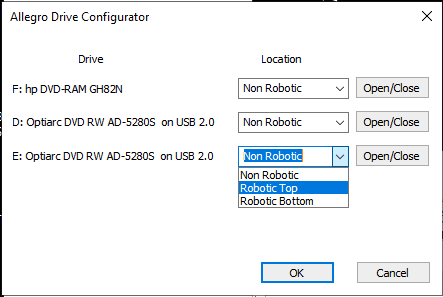 4) Click 'OK' in the 'Allegro Drive Configurator screen, then 'Exit' in the main 'Allegro Utilities Menu'. Restart the Rimage Production Server (or restart the PC).