In certain circumstances, such as when a recorder has been replaced or the the printer is in a 'Not Detected' state, it may be necessary to configure the drives within the Allegro. Please follow the procedure below to do so:
1) Open the 'Allegro Utilities' program (found in the 'Rimage' folder in the Start Menu):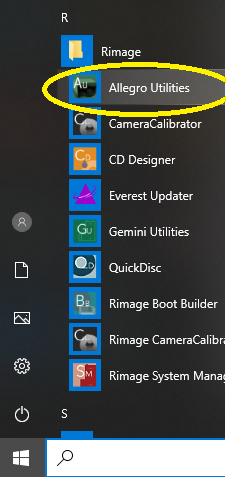 2) Select the 'Configure Drives in Autoloader' option: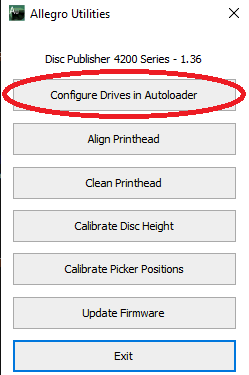 3) Use the 'Open/Close' buttons to determine the location of the Drives/Recorders, and set to 'Robotic Top' or 'Robotic Bottom' as appropriate: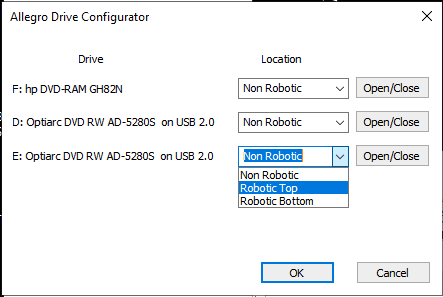 4) Click 'OK' in the 'Allegro Drive Configurator screen
5) Select Calibrate Picker Positions.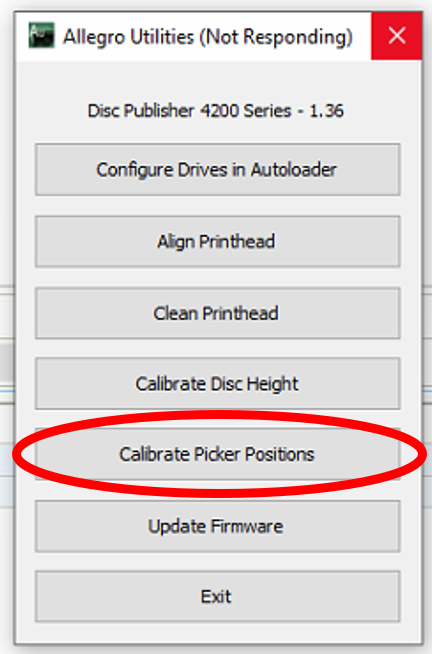 6) Select Calibrate in Top/Bottom Drive.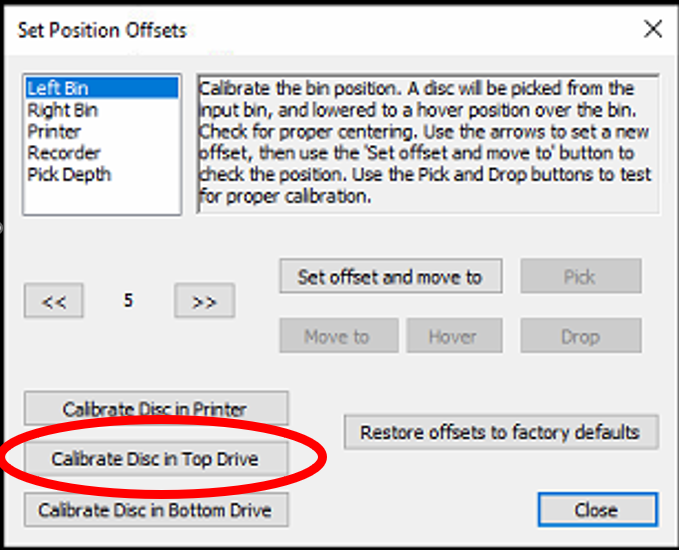 7) The Top/Bottom Drive will open. Load a disc into the recorder tray, then click OK. The robotic arm will remove the disc from the recorder tray and load it into the output.


8) Click Close on the Set Positions Offset window, then 'Exit' in the main 'Allegro Utilities Menu'. Restart the Rimage Production Server (or restart the PC).